Betting is an interesting activity that many people all over the world participate in. Sports betting happens to be one of the most popular forms of betting. There are many sports on which you can bet. Some sports for betting are football, cricket, tennis, horse racing, badminton, etc. Horse racing is one of the first sports where bets were placed. Horse race betting was first started in the 1600s in the UK and is still in vogue. Horse racing has prevailed for the ages and continues to be popular among people. While many people might not be interested in playing the sport, many people are interested in betting on the horse races held worldwide all year round.
Reading the latest news is helpful when you are trying to understand how horse racing works and learn further about it. Following the latest happenings in horse racing helps in getting familiar with famous players and helps you to understand it better and if you are looking to bet on it, you will be able to place good bets as well. If you are a fan of horse races and want to stay up to date with the current news of the world of horse racing, reading and watching horse racing news is a good way of doing so.
Here are the best blogs to follow for horse racing news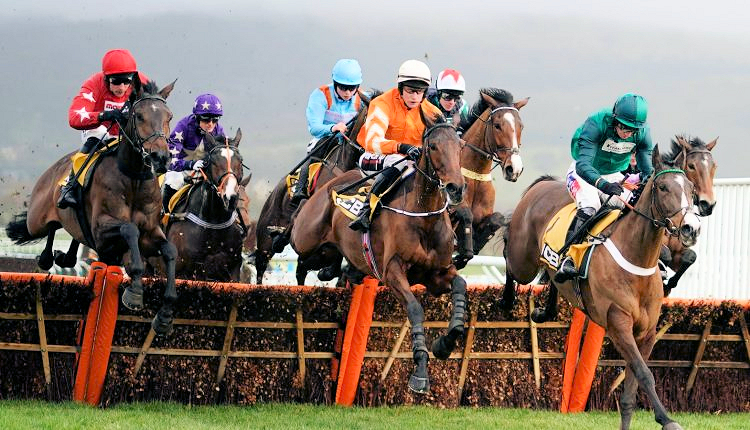 Mull It Over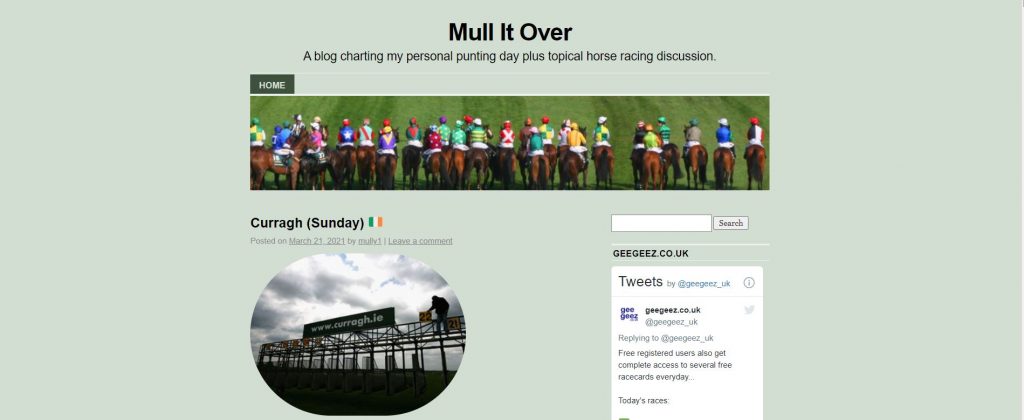 With more than 10 years of experience, Steve Mulligan's blog 'Mull It Over' is a good place to get your daily dose of horse racing news, betting tips, and other horse race-related content.
Blair White's Blog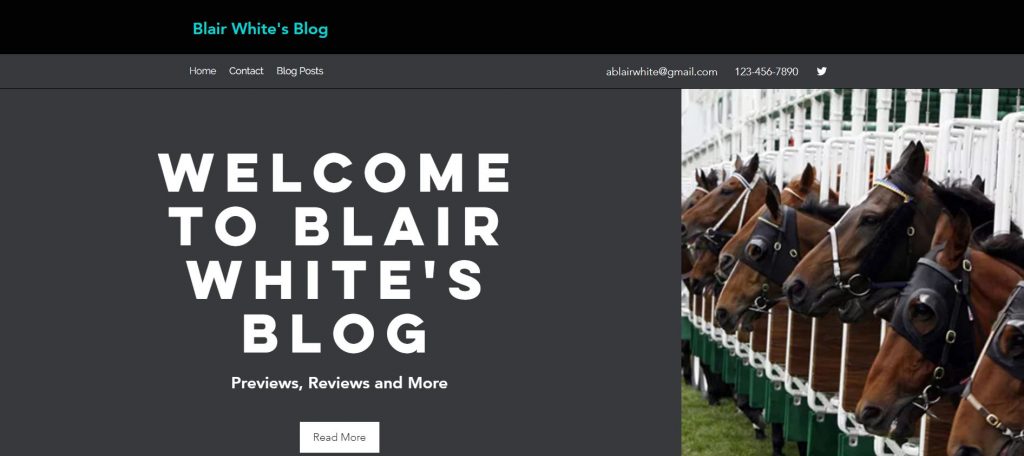 If you like Irish horse racing, Andrew Blair White's blog is a must-follow. His knowledge of Irish racecourses, jockeys, and trainers is insightful and he has the best Irish racing tips.
Paulick Report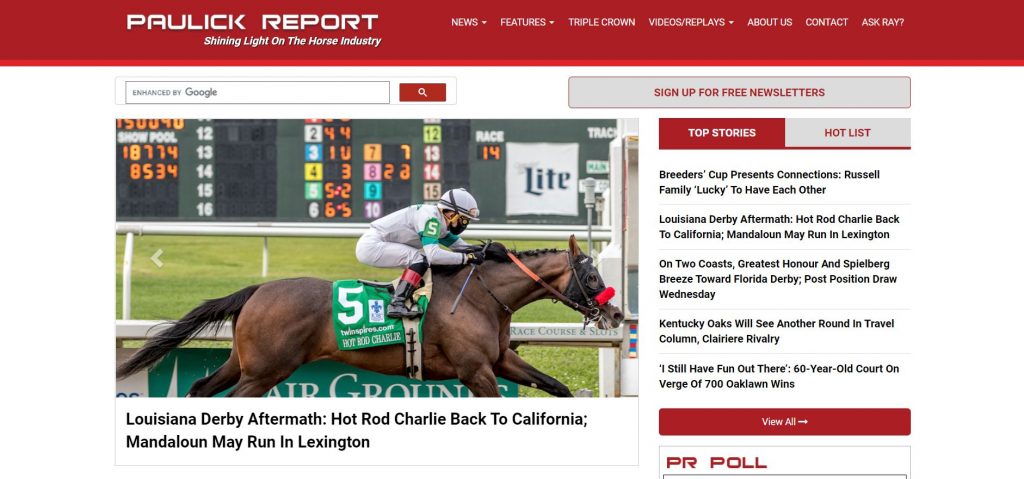 Paulick Report is the blog to go for all horse racing and news about the industry. This blog has all kinds of information related to racing, bloodstock, breeding, horse care, and horseplayers.
America's Best Racing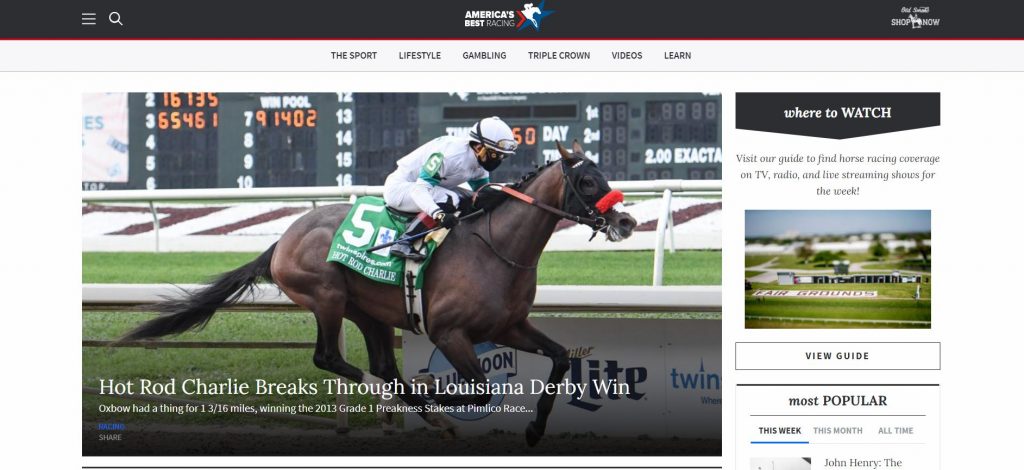 If you are new to horse races, this blog will give you all the information and news you need to know to get started in the world of horse racing.
Geegeez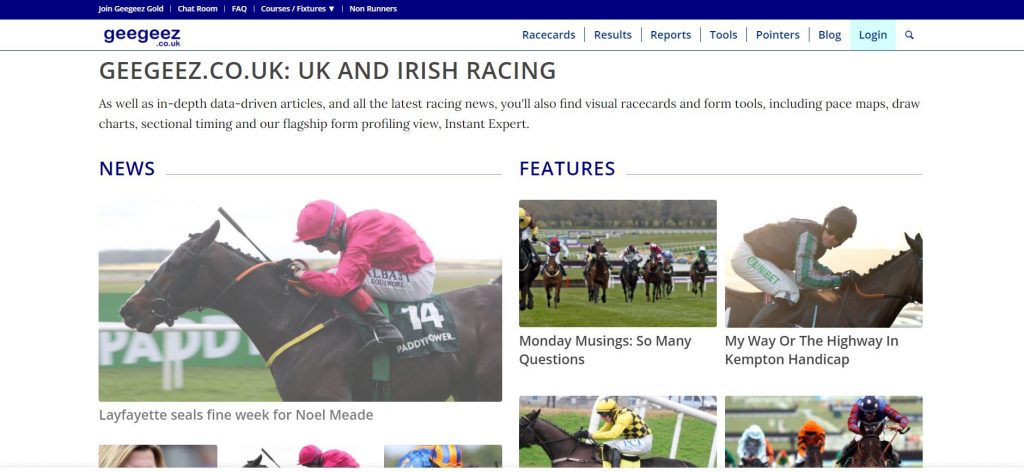 Geegeez is a UK-based horse racing site that provides the latest news, racecards, tools, and betting tips. Their gold service provides all kinds of betting tools and tips.
Past The Wire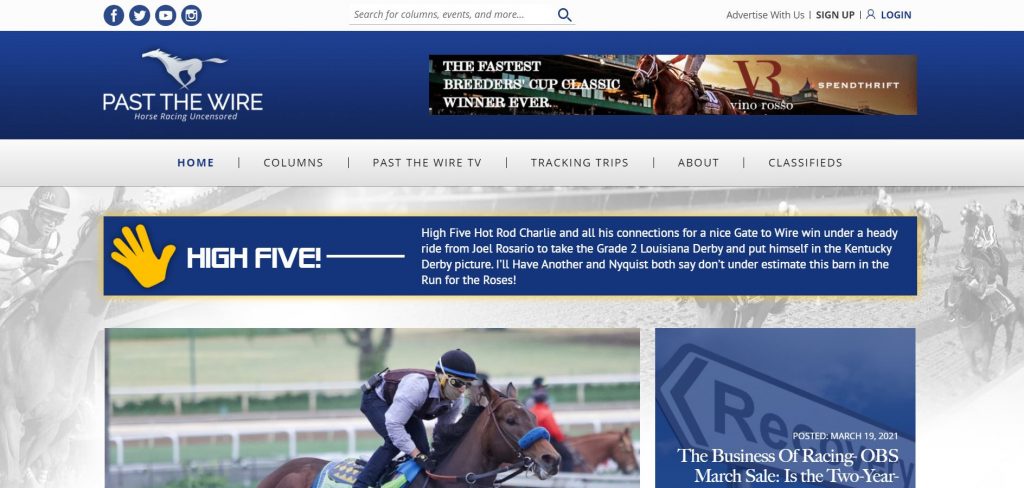 Past the Wire is a horse racing blog where expert Handicapper Jonathan Stettin writes from his knowledge, experience, and passion for horse races. You will find the latest news and interesting articles and related content on every aspect of the game on this blog.
Lady and The Track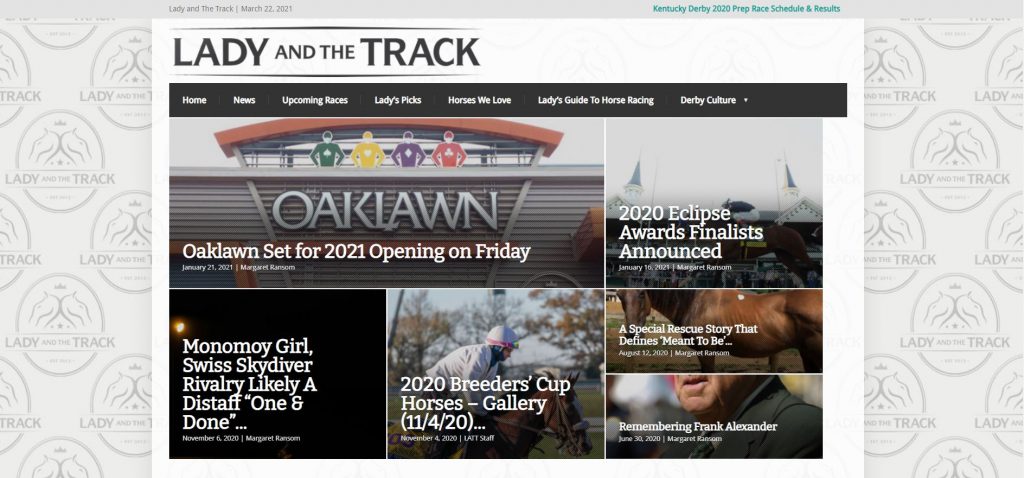 LadyAndTheTrack.com is a horse racing news site. It is really great if you need a guide into the world of horse racing for beginners. You can find the latest news and daily updates on everything happening in horse racing on this blog.
Horse Racing Chat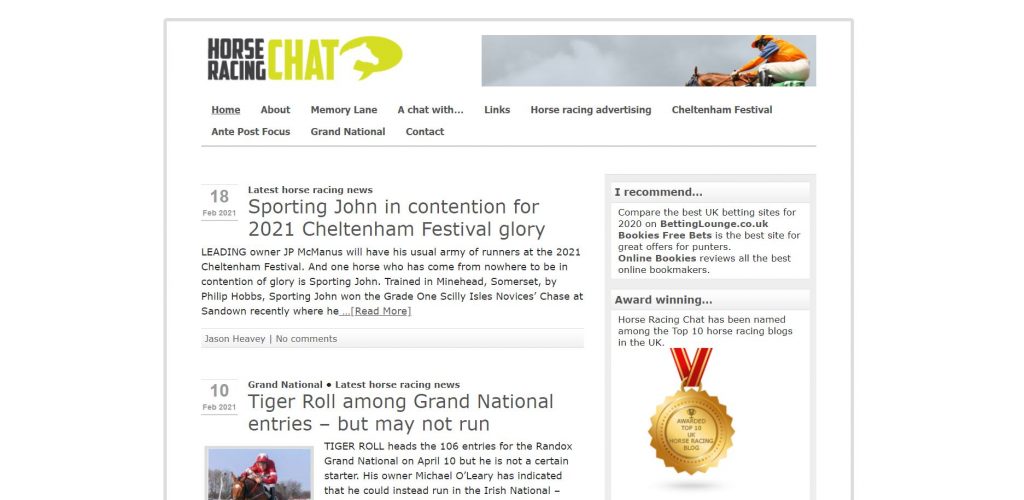 Horse Racing Chat is a blog that is run by journalist Jason Heavey. He aims to offer free horse racing content including news, interviews, articles, tips on horses to follow, reviews, etc.